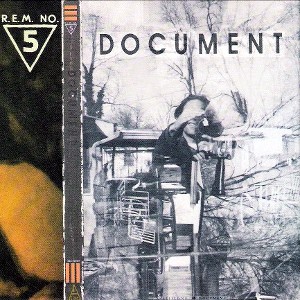 There's something pretty cool about (most of) the response to R.E.M. breaking up. I'm not referring to the people who are saying, "Who's that?" or "About time," of course, but rather the number of responses talking about why the band meant so much to them, and their favorite songs. (My friend Chris Butcher has a nice write-up of why he loved R.E.M., for example.)
But here's the thing that I find the coolest, at least for me. Every time someone has said, "And here's my favorite song," I've started nodding along… and then realized that once again, no one among my friends appears to be picking a duplicate. I guess when you've got 15 full length albums (plus EPs, soundtrack contributions, and bonus tracks for compilations) it's easy to hit that.
I won't pretend I've got anything deep to write about the band—I first started paying attention to them in the mid-80s thanks to a co-worker at Giant Food, plus my friend Kira in high school—but I too have loved a lot of their music and thought I'd pick three favorite songs; one from the '80s, one from the '90s, and one from the '00s. (I'll be nice and include 2011's Collapse into Now into that final grouping.) I tried to pick non-singles as well, if only because they're great songs that you may not have heard.