It's been a while since I've biked home from work: April 2011, to be precise. That was when I used to live in Arlington, and while it was a convoluted route (due to a general lack of bike-friendly routes in McLean) it wasn't too bad. Recently I decided it was time to try and bring that option back on the table, so after a lot of scouring of maps and checking out some areas in person, I found a method to get me from McLean into downtown DC in one piece. (Getting from there to home has many options.)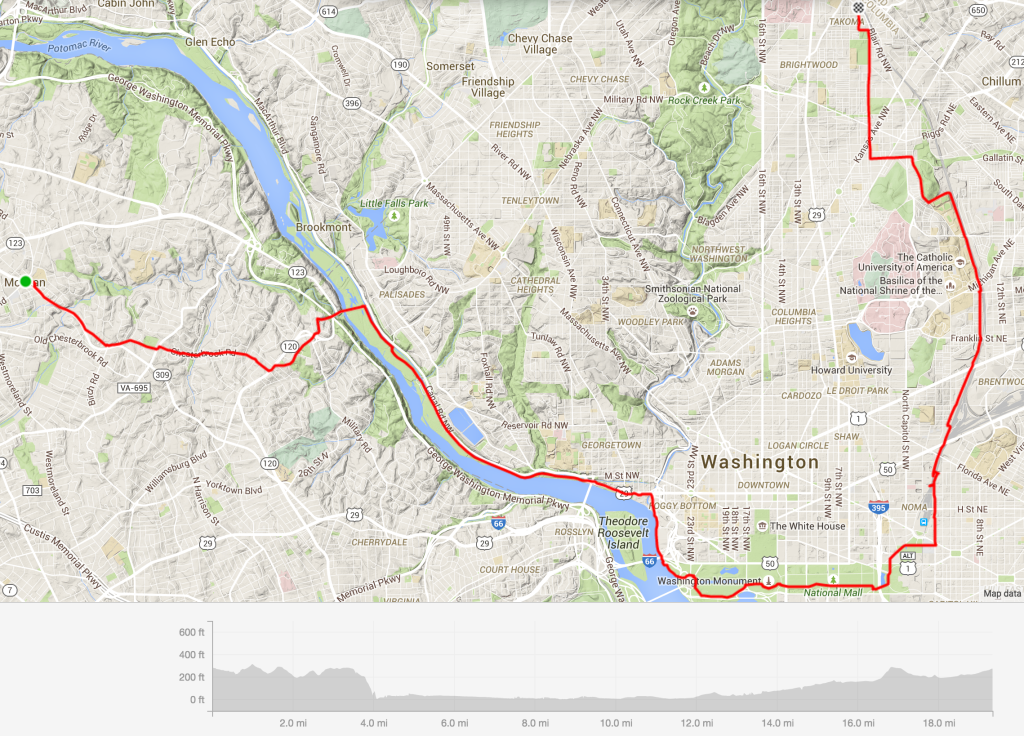 On the whole, it wasn't a bad route, a little over 19 miles. There were only three parts where I found myself audibly groaning:
Within the first quarter mile, the sidewalk/path used to get out of downtown McLean safely became completely overgrown with plants. I had to go extra slow because it was like being in some sort of awful movie set in a jungle. Getting hit in the face with mammoth weeds, no thank you.
For the last little stretch in Virginia, there's a route specifically for bikes to get down from the Military Road area to Chain Bridge. It's probably a 60 degree incline. Maybe more. Not for the faint of heart. Fortunately it's also very small. Next time I may actually walk my bike down it.
Finally, I made the decision to cut across the National Mall and then go home on the Metropolitan Branch Trail, instead of just hopping up the Rock Creek Park path to Blagden and then heading home that way. So many children on the Mall. So many school groups. All of them hogging all available points of egress. Next time I'm skipping the Mall.
I'd like to keep doing this once a week until the weather gets to be too hot. It's a good way to get some extra exercise, and I need to start biking more often. For now, this will do.