While most of today has been allocated to school projects (having finished off a research paper's first draft, next up are three chapters in the oh-so-riveting Reference and Information Services: An Introduction textbook), I decided I needed a quick break for an hour. It's a beautiful day outside, and while I'd opened up all of the windows and turned off the air-conditioner, that simply wasn't going to suffice.
So, I took a quick spin around my immediate neighborhood. Strolled down to the library and picked up my reserved copy of Canal House Cooks Every Day. I had a recent encounter with one of the Canal House Cooking books and while that's a (hopefully) forthcoming post in its own right, it made me curious to see what their big cookbook was like. From there I headed the opposite direction down the street to Trohv, which is always worth a browse but in this case I was visiting specifically to buy the new issue of Kinfolk magazine. It's always a pleasure to read, and knowing that this issue is all about weekends makes it even better. As I entered, I stopped and snapped a quick picture of the new construction at Takoma Central to send to Charlie. Not that I know much about building projects, but it certainly feels like it's coming along nicely and should hopefully open on schedule next spring.
On the way home, I stopped in at La Mano Coffee Bar, which opened earlier this month. Ended up leaving with a mint rooibos tea, and two hand pies; one with peach and raspberry, the other with a spiced ground beef. Ran into one of my neighbors right as I was leaving, who was walking with her adorable daughter (who was on a sassy purple scooter).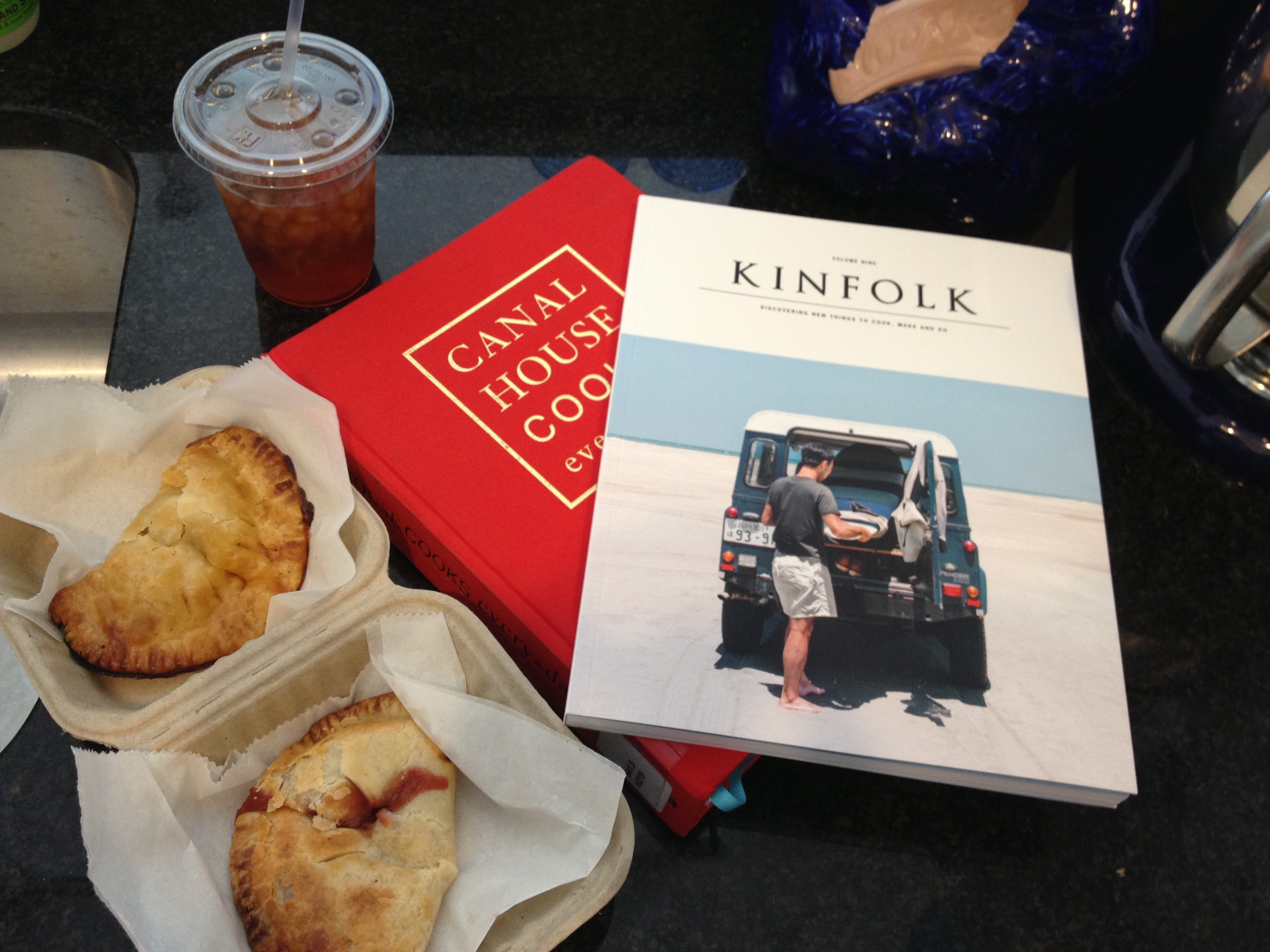 And once I got home, I put everything down and thought to myself how much I love my neighborhood on days like this. Everyone's out walking, there are adorable shops and businesses to visit, and there was a general air of friendliness. A couple that I saw leaving Trohv as I entered was buying a snack at La Mano, and as I walked from the library to Trohv I saw two other neighbors across the street run into one another and start chatting.
Sure, it's not the "everything is happening all the time" nature of being right in the heart of downtown, and there's a lot to be said for living there. But there are definitely charms that exist here, too, if you take the time to look. And now, having eaten my pies (the crust was buttery and flaky and delicious, and the insides were great too), I'm going to sit out on the balcony with my textbook and my iced tea and enjoy the great weather.