It's back!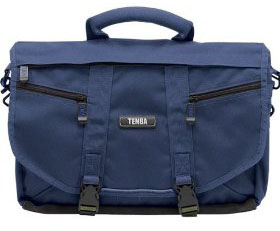 Tenba Messenger Bag
Karon found this bag and while I was initially unconvinced, I watched the video and am now totally in love with it. Special camera insert! Mesh back to stay cooler against your body on hot days! Specially lined bottom to keep it from getting wet on a damp sidewalk! Metal rings for the strap! (As someone who had a beloved messenger bag break because the rings snapped, this is particularly important.) Lots of little carrying things! Of course, at just under $100 on Amazon, it will be sitting on my wish list instead of me snatching one up. I am trying to be frugal these days.
Registration
I finally got off my butt and registered for the Philadelphia Marathon on November 23rd. (The 45th anniversary of Doctor Who, ha ha.) I'd planned to run this for a while, but actually getting around to doing so is such a great feeling. It makes it feel, well, real.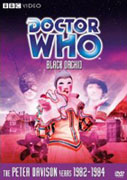 Black Orchid
My DVD of this classic Doctor Who episode showed up today. At under $9, and being a story that revolves around a cricket match, look-alikes, and a costume ball, it's hard to not see the awesomeness. Yay! I cannot wait to watch it as well as all the extras.
Demo
I freely admit it, I never read more than an issue of Demo back in the day. I decided to give it another whirl, though, and this time I'm really enjoying it. It reminds me a bit of (bizarrely) Dubliners in how it's just little snatches of people's lives; it thankfully doesn't go to James Joyce's extreme of ending a story in mid-sentence, but I'm really liking it. I'll definitely check out Brian Wood and Becky Cloonan's follow-up when it drops this fall.
Lunchtime
Why am I so hungry today? Seriously, totally ravenous. Cannot wait for lunch.