It's only 15 days later than planned, but it finally arrived: Charlie and I closed on our new home in the Takoma neighborhood of DC. That's right, I am finally a homeowner. Also, that means after the end of this week, I am no longer homeless.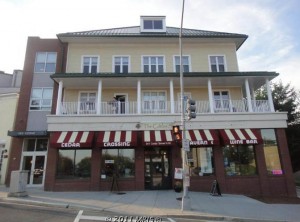 The original closing date was supposed to be June 27th, but I have learned something very important about buying a condo versus buying a house. There is a third party—the dreaded HOA management company—that can do things so slowly that your closing date keeps getting delayed. On the bright side, neither we nor the sellers had done anything wrong. All of us had everything in order, but we just kept getting delayed while waiting for required paperwork to finally arrive.
I probably wouldn't have cared so much, save that I had to be out of my old place on July 5th. Oops. So, everything got packed up and moved to a temporary location (Hi Mom! Hi Dad!), as did I. But that brief stop-over is now almost at an end, and in a few days we can start focusing on our new neighborhood, unpacking all of those boxes, new license plates and driver's license…
…wait, why was I looking forward to this again?
Oh yeah, that's right. Our beautiful new home. I am utterly thrilled that it's ours; partially because it's a great place, and partially because it's ours. I've never lived with a boyfriend before, and the last time I even lived with another person was 2001.
I'm looking foward to this new portion of my life immensely. Hello, Takoma. I'm thrilled to be here, finally.