Most of the times, when I find myself thinking, "I know what food would be perfect right now," it involves the next thought being, "But then I'd have to go to the store and buy a lot of ingredients that I don't have at hand." Every once in a while, though, I have actually thought things through slightly in advance. So when I stayed home from work today because I wasn't feeling well, I was already in luck because earlier in the week I'd bought the few items I needed to make some homemade minestrone soup.
Now to be fair, it helped that I had a lot of the ingredients on hand. I made some homemade vegetable broth last winter and then canned it so that I would have it available for moments like this. And I usually have staples like onions, garlic, italian seasoning, beans, and pasta on hand. So I had a leg up for a change.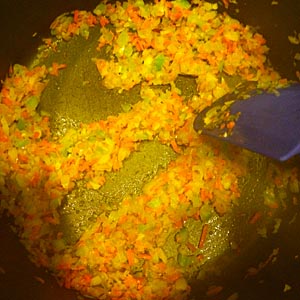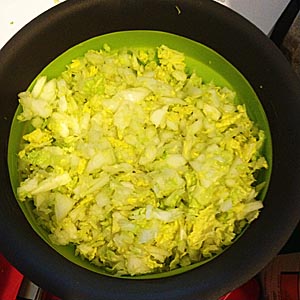 But still! I don't normally have carrots or celery on hand, which along with some onions and garlic got cooked for a few minutes in my soup pot. Once that was done it was time for almost everything else. At the center of it all was this weekend's farmers market purchase of a savoy cabbage and chopped it up finely and added it into the mix as well.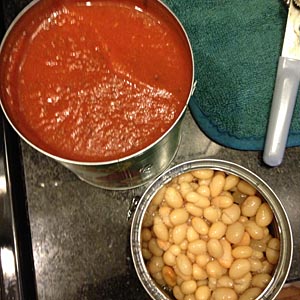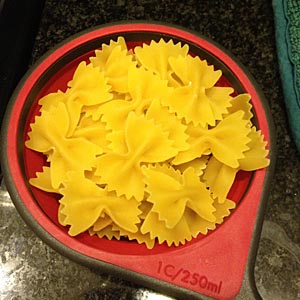 Also added at the same time were some white beans, a can of crushed tomatoes (I almost always have them on hand, although I was half-tempted to use some of my self-canned roasted tomatoes from this summer), the vegetable broth, and my italian seasoning herb mix. This is really a fairly simple soup to make when you think about it. I let it simmer for about half an hour, then threw in two cups of bowtie pasta. Any small pasta would do, but why not make it a fun-shaped one?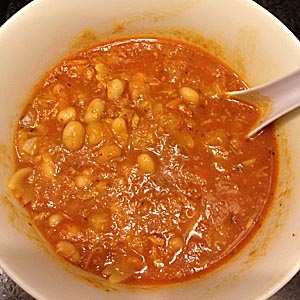 And now? Our kitchen smells like delicious, delicious soup. The perfect way to give yourself a little pick-me-up when the weather gets cold.
(As an added bonus, I think in a couple of weeks I'll make another big batch or two of homemade vegetable broth and can it for usage throughout the rest of the year. I'll always find a use for it.)