Recently I decided that I was actually going to order some of the (overpriced) photos from the Florence Marathon. I figure, hey, I'm only running that race once so I should get something else to remember it. With that in mind, I would now like to present four of the funniest race photos I think I've ever had taken of me.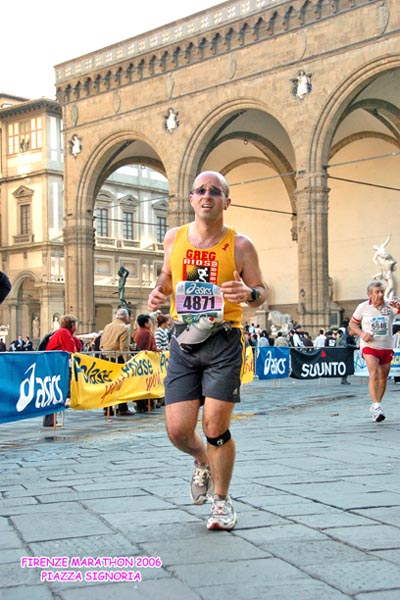 Quite possibly my favorite picture of the entire event. I look confused, or lost, or quite possibly both. Meanwhile there's a lovely view of Piazza Signoria behind me, but I'm a little too busy (or rather, lost) to stop and gaze. At this pont I clearly just want it all to be over.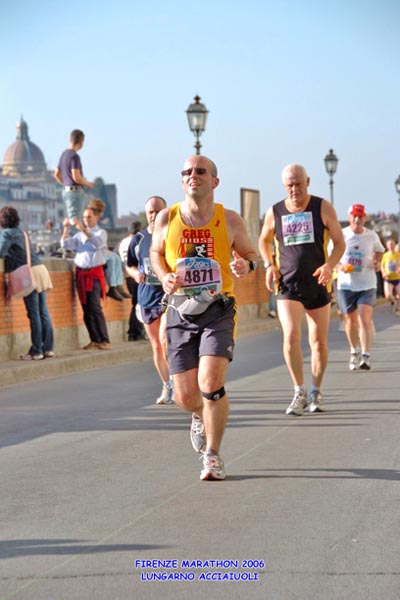 I know what you're thinking: I look like a badass here. And you know, I thought I did too. Then I got the high-res version of this picture and the truth was revealed: my eyes were closed. I think I was going to pass out at this point, or maybe this is when more salty sweat was dripping into my eyes. Either way? Aaauuuggghhh. MAKE IT END.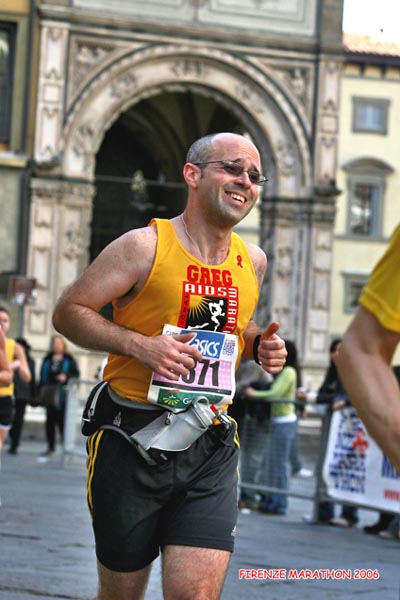 I am trying sooooo hard here to smile, but I can't get myself to actually do so. You can just really see how tired and weary and feeling like crap I am, even as I put on my game face for the photographer.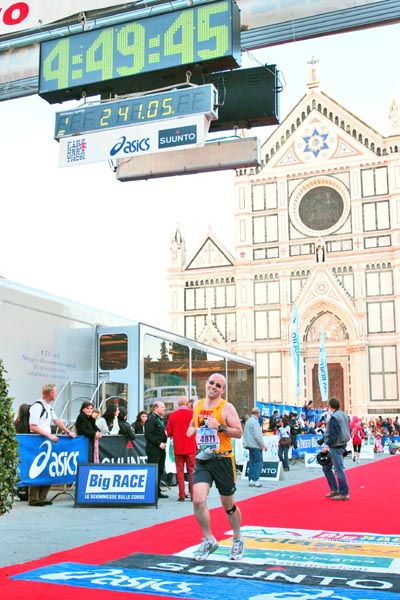 This is the only really "normal" picture that I got taken and it was a supreme effort to smile as I ran across the finish line. I'm tilting my head, you see, because I am about to fall over. And remember, this is the normal picture.
I cannot wait to put all four of these into frames! Because these are seriously fantastic pictures.