You may already know that in addition to being a big comic book fan, I own a fair amount of original art from comics. And if you know me really well, you may know that I am a huge fan of Grendel, Matt Wagner's signature series that my friend Dave Gross turned me onto in college. I already own some Grendel art that I adore; a Pander Brothers piece as well as a solo Arnold Pander piece, Jay Geldhof's painting for Grendel Cycle, a J.K. Snyder III pin-up… well, now I have two more pieces that are both heading my way even as I type this, both in the hands of various shipping companies.
The first is a page from Grendel Tales: Devils and Deaths by the late, great Edvin Biukovic. Biukovic was an artist who had a short career in comics; he made his big North American debut through Grendel Tales and quickly became in-demand for his clean art style. Sadly his career ended at the age of 30 from a brain tumor, just as his career was getting huge. Earlier this month, his family released a limited number of his original art pages for sale, something that almost never happens. I ended up purchasing this beauty; I was a huge fan of Biukovic the second I bought Grendel Tales: Devils and Deaths #1, and he was a talent that was silenced far too soon.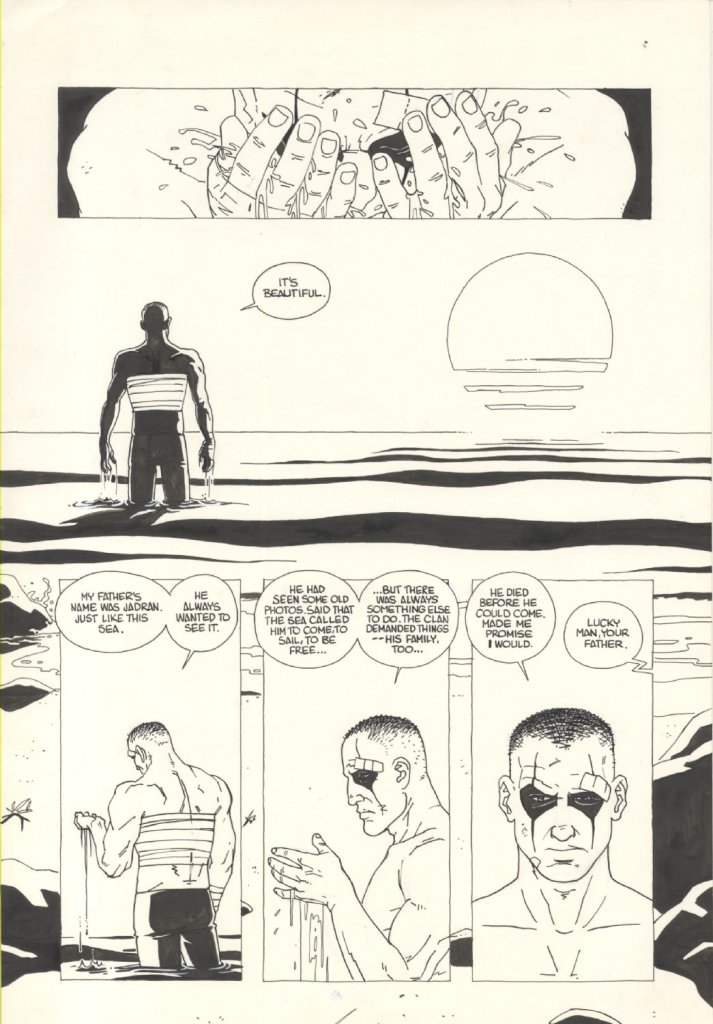 The second is a page from this year's Grendel vs. The Shadow, drawn by Matt Wagner himself. I never thought I'd own a Wagner Grendel page, and having the opportunity made my head explode. And if that's not enough… just look at the detail and the graceful shading here. The art dealer whom I talked to about it said that it looks even more gorgeous in person. I cannot wait.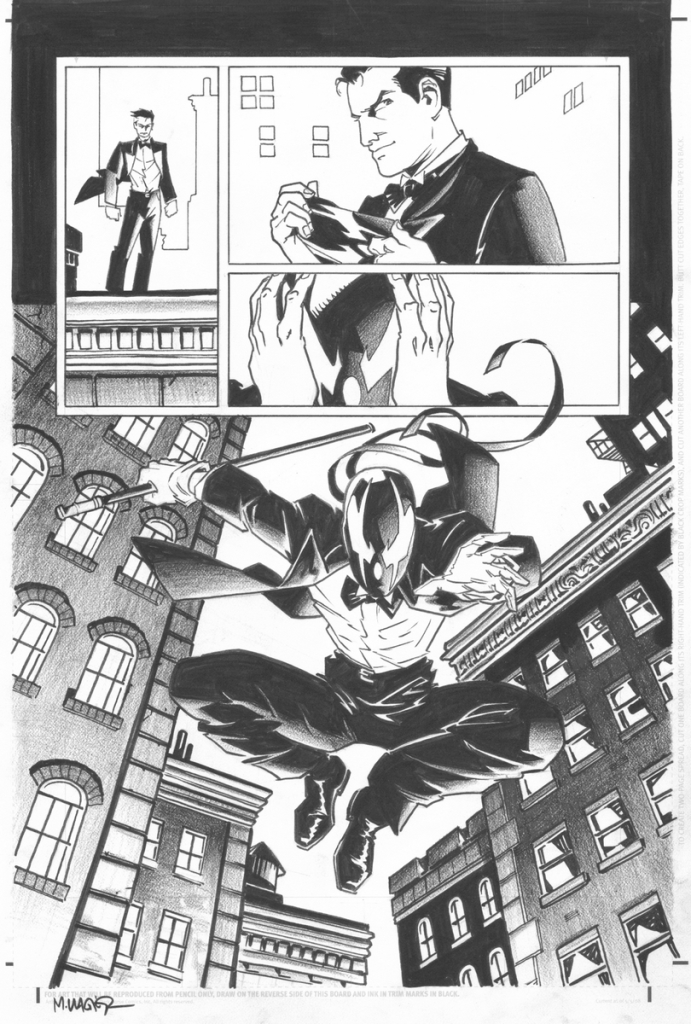 Once I get them framed sometime in the new year, I'll probably swap out some pieces either at home or in my office (or both?) with these. I love the art I have hanging right now. But I really, really love these. And it'll be nice to see something new on the walls.